Filed Under :
Creator
,
Death
,
Medicine Man
,
Red Elk Speaks
,
Short Stories
,
Spiritual Matters
,
Tellings
by Living Documents

May.19,2010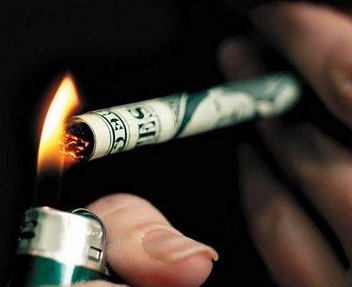 I have much to "teach". SHARE is a better word for it, as I am only an adviser…Not a "RULER".
I've just returned from our Post Office. A very late run…due to being down to only one car. (My pickup broken, so need the wife's car when she comes home).
She was "upset"…."GAS!". Well, gas or not, this mail trip was necessary. I got there AND FORGOT THE BOX KEY! TWO "runs"! "M" was REALLY upset over THAT! To top it off, ONLY JUNK MAIL! "Toss Outs". Aho?
We never know……………….
So, an upset wife FOR SURE! One I Love dearly…but sorta kinda "stuck" in her "whiteness". To her…"a WASTE OF TIME! a WASTE OF GAS!…a WASTE OF MONEY!" Always worrying.
We kinda walk in "different shoes". Aho?
WAS it a "waste"? Oh no, not to ME! It gave me the time to get away from the 'hassles' of the house (7 Chihuahua and a Shelty and a demanding 14 year old boy….AND all the e-mail answering…(plus things needed done outside). To me, "fresh air" AND TIME ALONE WITH "PAPA" ("God" to you).
On this 'double' trip I calmed a yearling doe…panicking before my headlights…allowing it to calm down and MEANDER to a safe fence crossing. I was able to "Ho" (greet) an owl….And too, to watch a house cat go safely home. Perhaps nothing to you…but things of relaxation to me.
Helping to calm my spirit.
THEN CAME TONIGHT'S of CONTEMPLATION TEACHING! "Dad" started filling my mind with…."things"….to think DEEPLY on.
"Big Brother's way of teaching others…a "way" learned from us (NA) when He was here.
Rarely did he openly "chew out"…but DID "chew out SUITABLY! Just as did we, long ago. Peter walking on the water…and SINKING, was one of those ways.
Do you recall Peter saying "Is that YOU, Lord? IF SO, command me and I'll come out to you". Jesus did and Peter was true to his word…stepping out of the boat (that held several others) and commenced walking on the water towards Jesus. Aho?
THEN HE LOOKED DOWN….and SANK! His thoughts being "WHAT! I CANT DO THIS! HE Can but HE'S "The Son of GOD!".
Well, here he was, DOING "The Things Of Christ"…just as Big Brother had/has told ANY can….then, in shock, PULLED AWAY from that, and sank. Aho?
DIS-BELIEF had set in. (Happens all the time).
Christ lifted him and walked with him to the boat. With-in earshot of all the others in the boat, He said "Oh Ye of LITTLE FAITH, WHY DID YOU DOUBT!?"
Today the Church Leaders Expound on Peters "Failure".
Tell me, WHY? Do THEY "Walk On Water"?
JESUS WAS NOT "DOWNING" PETER…He was PRAISING HIM! Jesus was SUBTLY "DOWNING" THE PEOPLE WHO WERE IN THE BOAT…and DID NOT Step OUT!
At least PETER used a TINY BIT OF FAITHBELIEVING (One word) and ACCEPTED WHAT JESUS HAD COMMANDED!
No, Jesus was using the SUBTLE way that my Native American Ancestors used…
and today YOU shake your head in near "laughter" on what and HOW your Pastors, etc. "Teach" about that passage. ALWAYS POINTING YOUR FINGER At THE "OTHER GUY"!
Well, many want to be "Medicine" men / woman….others are entrusted in the Inner Heyoka Way of Purity….. OK
May I suggest that You …. GET OUT OF THE BOAT?! re