Filed Under :
Medicine Man
,
Message From Heather
,
Red Elk Speaks
,
survival skills
by redelk

Sep.16,2019
To prep or not to prep – that is the question! I have prepped, and then I have to throw out food due to a power outage that I didn't realize took out my freezer. Then I start all over again. I was in the Northridge Earthquake, and had to stand in line for water, to not just drink, but to flush our toilets. That made a huge impact on me. I saved my water bottles and when I visited Red Elk and his family I brought the water. They used it because at the time they didn't have a well. Since he has passed, Meachelle has put a well in. Prepping, sharing and being conscious of rotating your food supply. Once you think it isn't necessary …. you realize you need it or should have prepared.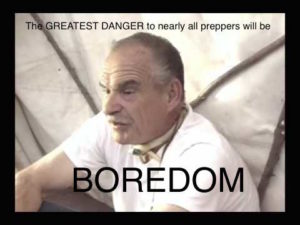 Both comments and pings are currently closed.