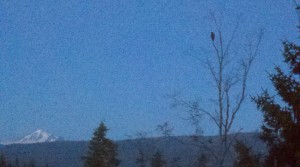 Heather….LAST PAGE, Line is a TITIL to yet ANOTHER Story….page 447 or
pagwe 448.  Nothing there AFTER.  Yup, some r missing, hon.  ???
Id like to ADD THIS Story in Shorts as well.  Anywhere u see fit. (PLEASE
DONT LOSE THIS.  It is THE ONLY ONE written n UNSAVED).
SONGS OF THE OWEL
Grandfather had an exstreamy dangerious "job" ahead.  One he didn't know if
he'd come home from.  He'd allready written severl letters to his loved
ones, AND his Will.  It was THAT Dangerous.
Now it was time to relax.  He did so in his faverit way;  A Long Hot bath.
Laying back he shut his eyes and began talking to God.  Giveing Thanks for
WHATEVER layed ahead.  "I'm in ur hands, Sir.  Help me compleat this orderd
work…live or not"…………
At that saying, sudenly an owl right outside the bathroom window began to
hoot.  To most NAs the owl is a 'sign' that brings anxitity and
fear….."Fortellers of Death".  Grandfather welcomes them, and thier
messages.  He appreaceates thier tellings…and feels sad other NAs don't
understand.
To Him, they are welcome friends.  Aho?
Still, here was an owl…."Teller of Death", HOOTING right outside his
window….but the HOOT….well, tho it sounded like ANY "hoot"….was
DIFFERENT!
"WHAT!?" Grandfather thought.  "W  H  A  T"!
The HOOT WAS a SONG!
Yes, the owl was SINGING!  Actualy SINGING!
"HOOT  HOOT  HOOT" was all that ANYONE ELES would, or COULD, hear.  But
grandfather, on this night, was given "Speciel Ears".  NEVER had he heard
setch.        EVER!
The song being "sang" was a LOVE SONG!  a CALL to any "gals" 'out there'
that could hear his voice.  His MATEING CALL!  and it was BUITYFULL!
Suddenly all the tensions stored within grandfathers' body, relesed.  He
bacame TOTOLY relaxed.  GOD, through the bird, was telling him  "I LOVE
YOU…FEAR NOT".
And he fell asleep.
Sis, again I HAVE NO COPY.  DONT LOSE THIS, PLEASE!  GB  re
Both comments and pings are currently closed.