Filed Under :
Donations
,
Message From Heather
by Living Documents

Jul.1,2014
Hi this is Heather,
For years I have been in between reading your emails, sharing them with Red Elk, running the social media and so on. I have had the privilege of getting to know some of you very well. You have been generous in your exchanges of energy for energy with Red Elk. This has changed his life to some significant degree for his family, and he has been most grateful. Because of this awesome opportunity, I was able to communicate further with many of you on emails, Facebook messages, comments, etc. This allowed me to get to know the young man Anthony who cares greatly about his studies, which includes Red Elk's teachings. He listens to them often as to not forget. He took care of a family member until that person passed on. He is young but has depth in love and caring. He has for years had a Red Elk jar named "Grampa" that he put his change into, and when it filled up he would send $20 or so. He never had many means but he gave as often as he could. Unbelievable. Many of you are like that. We never did raise any airline miles to bring him in, so he is putting together his funds and paying for a one way ticket here. Adam will help me get him to Red Elk's if time permits. His plane will come in at midnight in 2 weeks! I told him that is OK! We are all happy to do what it takes to make this work. If any of you feel called to help Anthony so that we can make his stay sustainable in caring for Red Elk (and learning from Red Elk), then just mention what the donation use is intended for and I will see to it that we apply it any way you wish. Adam and I are going to purchase his initial supplies he will need for his trailer. What's really amazing is Canada John just came down with the family and cleaned it out and prepared it for someone to live. When Adam heard of Anthony and realized what he and Canada John had just accomplished the weekend prior to Anthony saying he would come, he knew it was going to happen. Adam will pick up Anthony from the airport in the middle of the night and take him to Red Elk. Show him how to drive his truck and get to all the places Red Elk needs things. As Adam puts it, "He will prepare Anthony for a soft landing."Adam will get Anthony a tape recorder so every time they have a conversation it will be recorded for us to later get out into the world.
Tenzing and I will travel later to sort out all of the computer issues, and figure out the best way to get the teachings out to you all.
My personal goal is to get Anthony stable to stay and learn from Red Elk, in which he will be able to directly pass on Purity, and have Anthony figure out a way to record their conversations, have him type his blogs, whatever we can do to get the teachings out to the world. The rest is up to God.
Thanks for all your support through the years, and it is amazing one of you, is on his way to help!
Really unbelievable.
God Bless,
Heather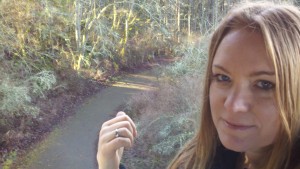 Both comments and pings are currently closed.