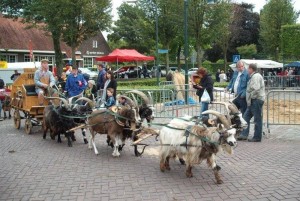 I'm NOT KIDDING (not a 'pun")….TODAY, for SOME, this MAY be a WISE Form of transportation.
Sending this TO MAKE YOU THINK!
EAT your "Auto" if needed, as well.
Dogs   . goats…NOT JUST HORSES have made Draft Animals for CENTURIES.
I've ran sled dogs…winter sled / summer cart.
A local 4-Her boy uses goats. An ADULT here uses his PET BISON!
I've used our pet OXEN (before eating).
Can't see much hope tho, with a "herd" of Chihuahuas.  sigh
You can use A dog (or more) to pull you on BIKE (Check "search")Â  OR Foot Scooter.
Before horses the NA used Dogs to TRAVOIS their household makings.
In short…THINK ANIMAL POWER!   Re
(WS)
Both comments and pings are currently closed.