Filed Under :
Alternative Living
,
dome home
,
Gnome Home
,
Hobbit Hut
,
survival skills
by Whale Sister

Aug.31,2010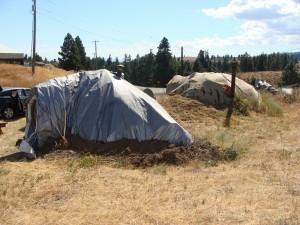 Dome #1 is in the background, Dome #2 is the gray one.
Inside of Adam's Dome
Pictures are now gathered under the  'Photos' link at the top of the blog if you want to see more photos of Red Elk's dome building.
–WS
Both comments and pings are currently closed.