Filed Under :
Alternative Living
,
Creator
,
Death
,
Medicine Man
,
Red Elk Speaks
by Living Documents

Jun.8,2010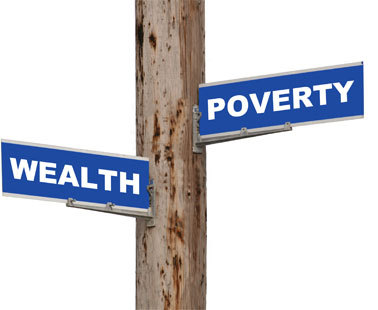 This family KNOWS Poverty.  11 yrs. of it….REAL Poverty!  Living in a condemned "NOT FIT FOR HUMAN OCCUPANCY" sign on it…WAY off in the woods.
NO Welfare.  No Food Stamps.  A young daughter.
At first it was HARD!  Note: "at FIRST".
I was quite capable of working, yet a WALK of 2 1/2 miles to a road to HITCHHIKE on.  Hard to get a job with no reliable transportation.
Within a 5 mile radius a number of neighbors would have me fix fence / cut grass / weeds, paint / etc.  Enough to get MINIMAL needs.
NATURE and KNOWLEDGE provided the rest.
At first it was DARN Hard.  Miserable, really.  PRIDE KILLER!
And then, one day, as I strolled the forest, praying….I came to the conclusion "I'm Poor…I MIGHT AS WELL ENJOY IT!"
THAT REALIZATION and STATEMENT CHANGED MY / OUR LIVES!
I "dug in" MAKING THINGS!  Things from Nature, Things from JUNK (left on the place).  EVEN MADE A "JEDI" SPACE SHIP…BIG!…from old car sections.  Our daughter's new "toy".
And CABINS!  An 8×16 ft. Trappers Cabin and later a LIVING Willow "dome".  Both well hidden away.  Christy's Hide-A-Ways…AND MINE (to contemplate in).  Even dug a deepish Wading Pool in a little creek that ran by both.  Christy LOVED these places!
I wore a Loin Cloth and hand made (by wife) "Moccasins".  Saved my ONLY PANTS for town trips.  Cardboard in my Street shoe  (the TOPS looked nice, and all I had).
Our barrel wood stove had HUGE rust holes…SMOKING THE WHOLE HOUSE when lit.  Fixed these with rusted screening and coated with Wood Ash and Salt.  "Cementing" the spots shut.
I LEARNED TO ENJOY "BEING POOR"!
Christy got her leg fractured (horse kick)…NO $$ FOR HOSPITAL!  Knew my "Medicine" for pain.  Made her crutches from tree forks.  "Cast" of salt and flour mix, on ripped old bed sheet.  SHE THOUGHT IT WAS "COOL"!
Yes, I know "poor"  AND THE WONDER OF IT!
REALLY learned to "TRUST IN THE CREATOR" during that time…AND NEVER LET GO!
Folks…many out here think they are in a "bad way".  Many ARE!  WHOLE FAMILIES on the streets…sleeping in cars.  Miserable!
THEY / YOU CAN "MAKE IT"!
Relax  Relax  RELAX!  "Bend like a Green Reed".  WE CAN "MAKE IT"!!!
It is a GIFT, Â a TIME To LEARN!
aho?
re
Both comments and pings are currently closed.