Filed Under :
Alternative Living
,
dome home
,
Gnome Home
,
Health Tips
,
Hobbit Hut
,
Skydome
,
survival skills
,
Tellings
by Living Documents

Jul.8,2010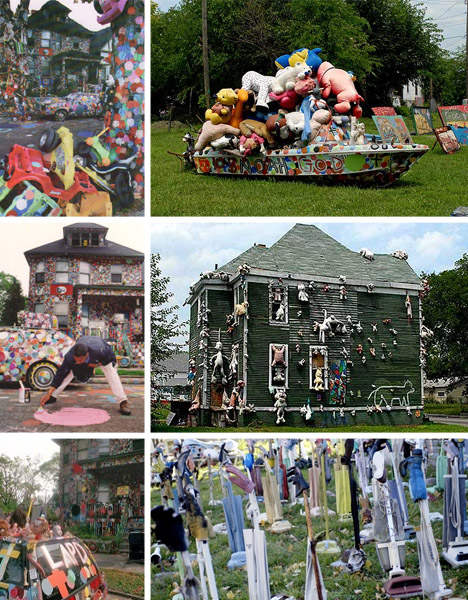 As I drive back and forth to the 2 towns we are in-between, my eyes are always looking…my mind always "rolling".  LOOKING FOR FREE BUILDING MATERIAL.
I see differently then most.  See a field full of stone and "see" a Small Abode's Foundation…or Landscaping…even the Abode, ITSELF.
I watch tree trimming being done…"useless" trees being cut….even big thick branches either being placed in a pile to burn or cut into firewood.
I SEE ALOT OF WASTE!  Waste of PERFECTLY USABLE MATERIAL…but ONLY usable through OUT-SIDE-THE-BOX thinking.
This is not Only at this…I see our State's Fish and Game management poisoning BIG ponds…to kill "trash fish".  EDIBLE "trash" fish…hauled off to rot.  FOOD FOR THE ELDERLY….or recycled into FERTILIZER for someone's small garden.
Waste    Waste    WASTE!
Friends, THINK "Outside The BOX"!  Take ADVANTAGE of these things.
Prices are ALWAYS rising.  Just to EAT is expensive.  But KNOWLEDGE is FREE!  Learn to supplement your foods with what's in your back yard…EDIBLE "useless" "weeds" / Etc.
Here our trailer house is not conducive to overnight guests….but now my DOMES EASILY handle them.  A DIME for ONE…$350.00 for another…and yet a 3RD now close to covering / use….for UNDER $200.00!
We no longer need to be apologetic over our home clutter…simply send visitors to experience a private dome.  THEY LOVE THE OPPORTUNITY!  (Primitive as this 'way' is).
YOU CAN'T BUILD AN EXTENDED House Room at even the COMBINED "3 dome" PRICE!  And MINE are ALL Code free…ALL no extra TAXES.  AND MOSTLY from FREE Materials!
I do this by keeping my eyes open and THINKING "OUTSIDE THE BOX"!  re
(WS)
Both comments and pings are currently closed.